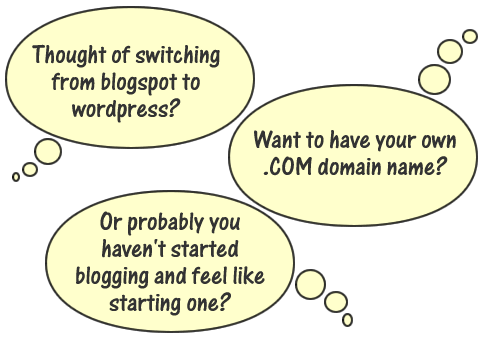 .
Now here is your chance!
.
Thanks to…
.
These prizes below are up for grabs!
Specially for BRYANLYT.COM readers…
FIRST PRIZE
FREE 1 year subscription of LINUX EBIZ GOLD web hosting package (worth RM399) + 1 year DOMAIN NAME (.com/ .net/ .org/ .info/ .biz domain only)
.
SECOND PRIZE
FREE 1 year DOMAIN NAME
(.com/ .net/ .org/ .info/ .biz domain only)
.
All you gotta do is…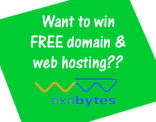 .
1. Get as many friends & bloggers to help you out by placing the *THIS* image code on their blog sidebar.
2. ONE blog is only allowed to place ONE image icon on their sidebar (blog must be active / more than 3 months old).
3. The image icons must be up on their blog at all times as long as the contest period is not over.
4. IMPORTANT: Keep commenting on this blog post of which blog have you referred! Eg: If the same blog has been submitted twice in the comments, the second one doesn't count.. So submit right after they've put up the image code alright! (I'll only count the referrals from the comments submitted. No comments, no referral count)
5. ADDED (20 November 2009): Whoever blogs about this contest, gets TWO extra referrals!
(MUST feature http://bryanlyt.com and http://www.exabytes.com.my)

6. TOP 2 REFERRALS WIN THE PRIZE RESPECTIVELY!
.

*Disclaimer: Contest rule was somehow adapted from SmashpOp Pimps You (2008) contest.
.
[Contest ends: 29th November 2009 (Sunday) 11.59pm]
So be quick! Start recruiting and submit the blog URLs!
p/s: I'll be away without internet for one whole week starting this weekend, so please do not expect instant comment replies and such. I'll come back and reply don't worry =)
p/p/s: There would be no updates till i come back from my tour, so this post would remain on the main page for one whole week. Keep submitting okay!
p/p/p/s: How to submit blog URLs? Just comment on this post by stating your blog & the blog you had referred..
Example:
MY BLOG: http://bryanlyt.com
REFERRED: http://google.com
lol.

← Back