Malaysia Airlines (MAS) has introduced its MHmobile: flymas.mobi which makes flying a whole lot easier! All you need is a web-enabled mobile phone and you're ready to book, share and fly on the go!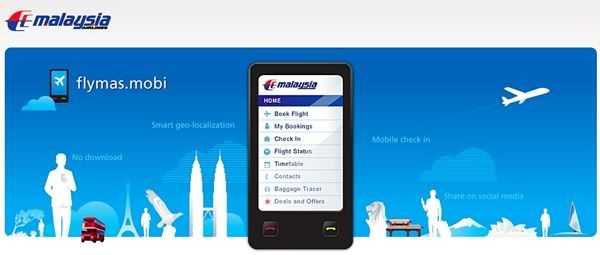 .
You must be thinking, what's so special about this MHmobile huh?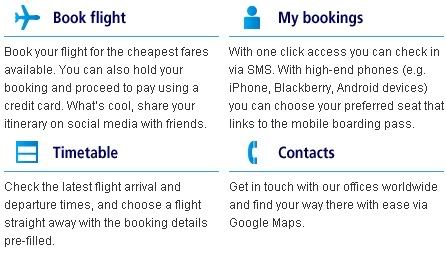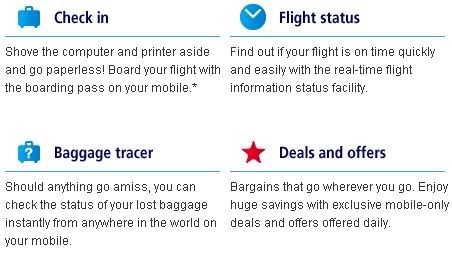 Yup, all the above features in a mobile site for the sake of your convenience! Isn't it great?
Let me show you an example of the flight booking process!
.
#1:
Log on to flymas.mobi -> select Book Flight, then you'll get into this page below: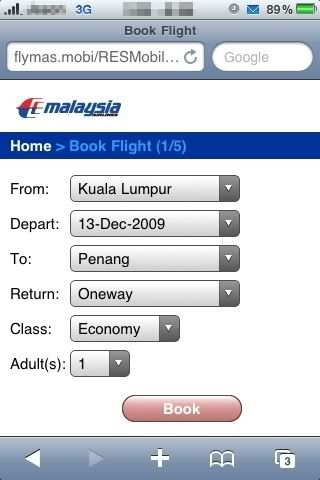 #2
After you've chosen your flight details, book it! Then you should be able to see which flight time is available for you and you'd also need to make your payment as shown in the screenshot below: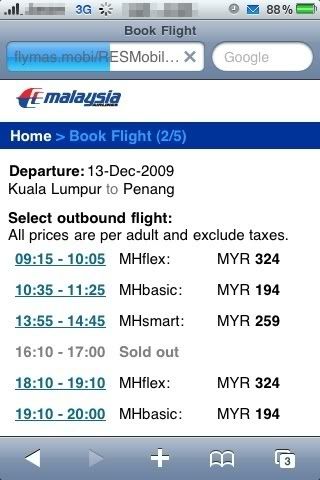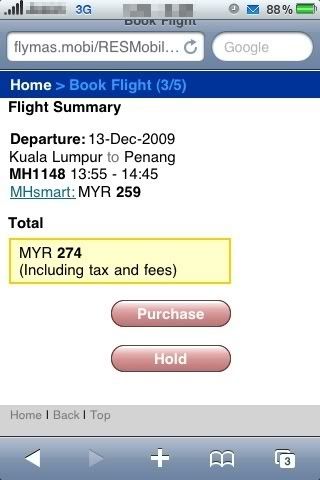 #3
After you've made your payment for the flight booking, you'll receive confirmation via email & SMS. Once confirmed, your mobile-booked flight is then automatically issued as an electronic ticket (e-ticket) on your phone.
Like this…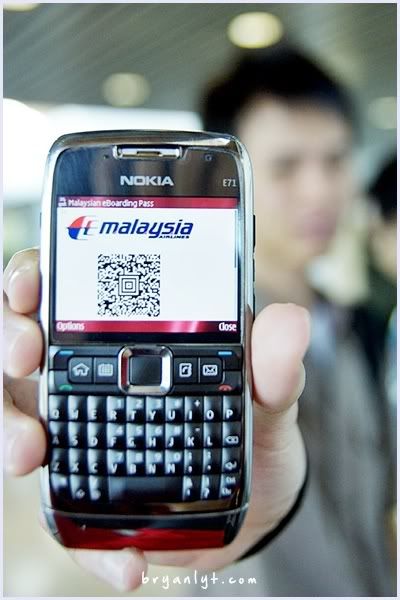 And when you check in to the airport, you'll just need to take out your mobile phone, scan the e-ticket under the machine like the picture below and you're ready to board the plane!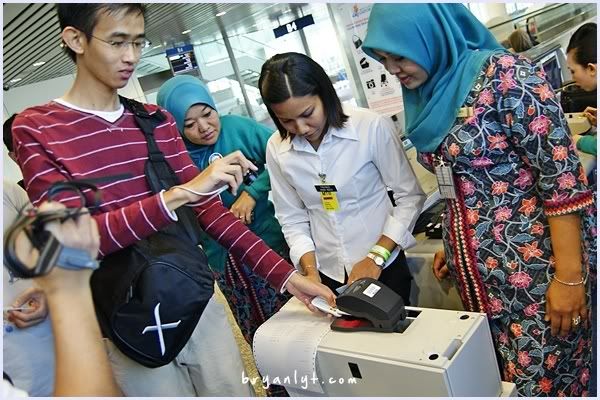 So there you go, isn't it simpler this way that you can do it all in MHmobile portal site and check in just with your mobile phone? It's paperless and you save the hassle going through the check in counter!
Thanks to MAS, I've tried the MHmobile service during the MAS bloggers Penang makan trip and i'd say it's beneficial and convenient for passengers like us!
Go try it for yourself and see how easy it is! Go to your mobile web browser, log on to flymas.mobi and start exploring!