The world's first full cinematic screen mobile phone – LG Chocolate BL40
My mum previously used an LG Viewty and i gotta say they had definitely improved a lot in terms of their features as well as design, good job there! But anyhow, i'll still be giving my own personal opinion regarding the phone.
DESIGN
I love the design – cool glossy jet black, thin, slim and slick finishing! The only thing i despise about the design is the length of the phone. Yes, i know it's for fitting in the 4 inch full cinematic 21:9 aspect ratio screen thus the elongated design. But i don't think you could comfortably hold on to the phone with only one hand typing messages or doing something on your phone. Though i think it's not really a big issue because the phone design itself is already very 'chio'! In other words, it's excusable due to the stunning beauty of the phone design lol.
DISPLAY & USER INTERFACE
It has an unusual 21:9 aspect ratio 4 inch display screen on it. Though the 21:9 ratio is not that popular for phones these days YET, i think it's very nice, really. Add-on to its S-Class 3D interface, the animation, 3D cube and widget makes the phone looked more 'chio'! With the large wide screen on the phone, it makes the icons looked better than any other ordinary touch screen phones. However, there's always an imperfection. For the phone's interface, it feels very sluggish at times. After a long period using LG Chocolate BL40, i lost my patience to continue using this phone. If you think Nokia phones are slow, this is slower! Nevertheless, it has definitely improved from their previous phones (my mum's LG Viewty KU990 is VERY MUCH slower than this phone! hardly tolerable if you've used a faster phone before that)
INTERNET BROWSING
Internet browsing experience on the LG Chocolate BL40 wasn't really up to standard. It's a pain-in-the-ass when you're trying to load heavy content websites or those with Flash file on their site – the phone hangs if you're unlucky! The speed isn't fast, but it isn't that slow as well (BUT i realised the browsing speed slows down after long period of web browsing). The only thing that made up for this phone's internet browsing is the pinch-and-zoom function (but not as smooth as iPhone's pinch-and-zoom). It also shows website screenshots as bookmark thumbnail instead of just the website title.
MULTIMEDIA
Video playback on LG Chocolate BL40 is really cool with its 4 inch 21:9 wide screen. The 3D gallery (where you see all your photos, videos, etc) is really cool as well. Flicking through the thumbnails on landscape mode with its 3D animation looks really cool. As for the speakers, it's just… okayyy, that's it. Good enough if you're not picky on audio quality lol.
CAMERA
Aha! Here comes the interesting part! Unfortunately i have to say this, the phone camera is disappointing. Even though it's 5 megapixel packed with Schneider Kreuznach lens and LED flash and what shit i really don't care, it's still mediocre for a decent 5MP phone like this. It's very hard to get a sharp image, the colours are 'off', the image noise is seriously worse than my DSLR camera putting on ISO1600!
As if they haven't gotten enough… Capturing photos are already a pain, recording videos is much worse! Its maximum capture resolution is VGA and the format taken is 3GP! I hate 3GP! It's a low quality format and you'll need to convert it to other video format before you could actually edit it on a video editing software. Besides that, the videos taken are blurry (most of the time) and with distant sound. The sound recorded in the video sucks to the max! Sorry LG i have to say this, but it's the truth! Try watching the video below and experience it yourself!
Bottomline is that the LG Chocolate BL40 is not recommended for those who uses their phone to take pictures/videos frequently.
.
Oh well probably my expectations were high, but still… it's my personal opinion wert. I'm sure you won't wanna read "wah this phone damn good, this one the best, this one blablablah" biased review right?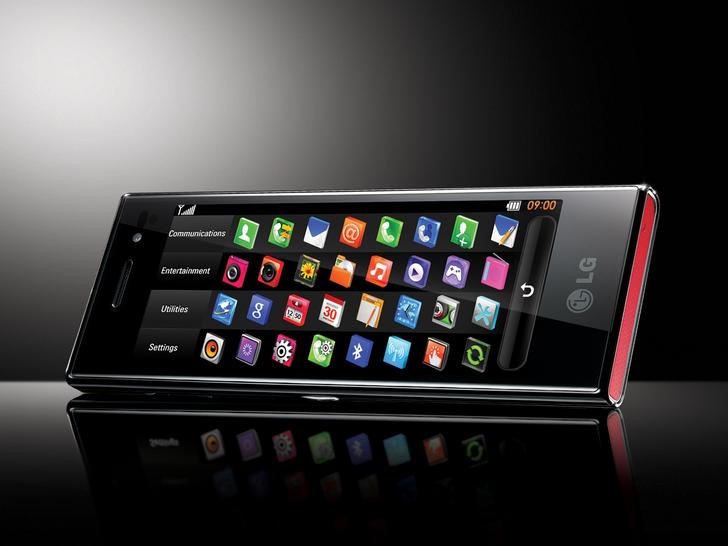 Anyway, special mention to LG Malaysia for providing me an LG Chocolate BL40 for review!
← Back