JOHNNIE WALKER is offering Malaysians an ultimate experience to party away at the Johnnie Walker Jet Black VIP race party in Singapore during the F1 Grand Prix weekend! TWO Malaysian bloggers (and their plus ones) will be treated to an expense-paid trip to Singapore for the Johnnie Walker Jet Black party!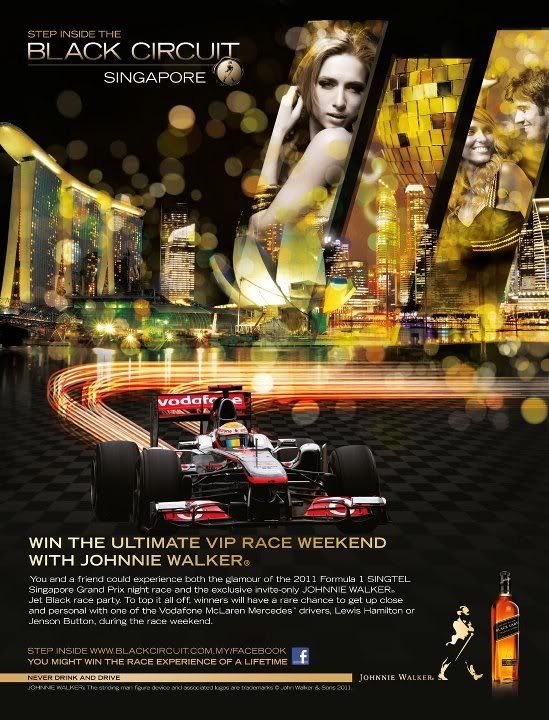 The last Johnnie Walker party I've attended was the Johnnie Walker Black Circuit held in Kuala Lumpur few months back and it was a great experience!
Just so you know, all these Johnnie Walker parties were held to reward loyal fans with money-can't-buy experience. Fans of Johnnie Walker would unlock the sophisticated and glamorous world of Formula 1 through the exclusive insider access by JW. As a global partner of Formula One team Vodafone McLaren Mercedes since 2005, the brand's passion is all about winning; which can be seen when Lewis Hamilton won the 2009 Formula One SINGTEL Singapore Grand Prix night race for the McLaren-Mercedes team!
And as most of you would know, Johnnie Walker Jet Black race party is the most talked about party of the Singapore Night Race. Certainly you cannot afford to miss out on the stellar line-up of the world's best DJs, stunning interactive party experiences, and stylist Johnnie Walker cocktails. As a JW fan myself with passion towards fast cars, it is definitely a party not-to-be-missed! (all of you reading this, you MUST attend too!)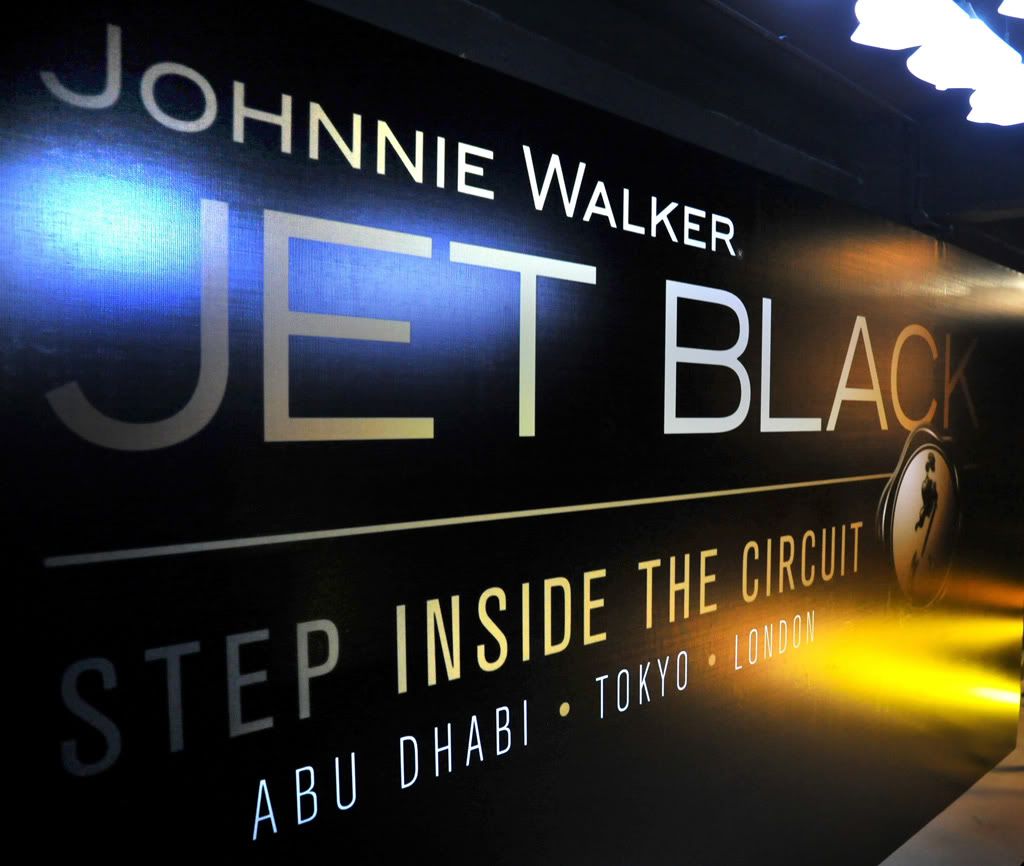 Watchu waiting for?! Get yourselves ready for the ultimate party experience at Johnnie Walker Jet Black! Join the Johnnie Walker Malaysia Facebook page for more of these exciting updates in future!
BTW, Never Drink and Drive!